Thank you for walking these past forty days with me. I hope that you smiled more, were a little inspired, and created more. I hope you shared more of yourself and explored your thoughts.
Stay well, be good to you and know I am sending you love,
Susan
April 29- Day 40
It is a long strange road we are on. It never seems to end. Some have referred it to the movie "Ground Hog Day", with Bill Murray. Potentially, right? The one thing I do know is that this effort is not for nothing. I have witnessed some of the best in humanity in these past weeks. People reaching out to help total strangers, people giving unselfishly when they have very little, to begin with.
Someone did something for me that was unrelated to the pandemic, but truly a gift. One that only cost time and energy. I encourage you to do the same. Sometimes it is the simplest things that mean the most. Last summer my daughter moved to Queens to begin a new life with boyfriend. She knew that this might be a difficult thing for me (and her Dad too) as we are very close. But, off she went to follow her big dreams to the big city. (The girl knew she had wings and a cheerleader) Anyway. Meaghan stayed with use for a few weeks before her big move. It was fun to have her back in our house but almost made the big move worse. (OY) When she left, she left a box for me to find. It had a note with it. The note informed me that I should open the box and a random note whenever I "needed" one.
I cannot tell you how special this was. There were so many little notes. Notes written on card stock, on craft paper, little cards, all the things! It was lovely. I still haven't opened all of them (okay, MOST of them. but not all)
In this crazy world when many of the people we love are alone, this gift would make a huge difference. I encourage you to create your love note box for someone special to you!
Journal this:
It seems some days that no matter how well I work, I still have 39 things left on the "to do" list. Today is one of those days. I am pretty overwhelmed- Maybe there are days you are too? I found this to help – hopefully, both of us
April 28- Day 39
Happy Wednesday! WARNING- this is a long one!
Suddenly I am in a panic trying to get everything in before the end tomorrow. But alas, there will be other challenges. I do want to leave you with a few things to hopefully inspire you a bit.
One of the things I love most in my world is the opportunity to create a mandala.
Many of you might know this story- years ago, when my children were very young, my husband (who is a mechanical engineer) brought home the compass set (One I had purchased for him when he got his first drafting position) and several templates. He was transitioning to the computer and wanted to know if I thought these tools would be useful. I excitedly accepted them and the next day I broke out some paper and colored pencils.
At that time, the main source of my creativity was handbuilt clay. I was in several galleries at the time, did art shows etc. I was pretty happy with clay. But these new tools were inspiring to me and so on with the exploration!
Before long, I was completely enthralled with the idea of drawing inside of a circle. My early mandalas were not traditional by any means, but there were circles, symbols, and had so much power. I will confess to you that I had NOT a darn clue of what I was doing. I just knew that these were important, they felt good, they calmed my spirit. It was good.
The first time I showed these drawings in public was at a show I participated in each year. "Riverwalk Arts Festival". It was a decent show that attracted some really amazing artists. I was blessed to become friends with several that did the show with me every year. One was from Baltimore. She was particularly talented, edgy, she inspired me to think outside the box! Just like every other year, she entered my booth to see the new work. She was always so supportive. When she saw the drawings hanging above the shelves of pottery, she asked excitedly,
"HOW LONG HAVE YOU BEEN DOING Mandalas?"
"Ummmmm", I replied.
That conversation went back and forth like a slow ping pong game for far too long when eventually my friend exclaimed,
"YOU HAVE NO CLUE WHAT YOU ARE DOING! Do you?"
That about sums it up, yep. I was embarrassed. I had no clue what a mandala was. The only thing I knew is that I loved and even craved drawing in circles. It made me happy. It made me calm. It helped me process some of the "stuff" churning inside of me. It was such a gift.
Eventually, my friend explained mandalas and even a little of the history of them to me. Now they had even more power. She suggested a book I should get. I went right after the show closed to our local Borders (yes, this was a couple of decades ago) to get the book. I stayed up until the wee hours reading it. It was so profound fo me. Suddenly I understood what I was doing. It seemed miraculous to me.
How incredible this was to be so instinctual. This is one of the reasons I see my art as being so closely tied to my spirituality. For me, each time I pick up a paintbrush, it is a prayer.
So, mandalas have been a thing for me for decades. They are healing, powerful, incredible and every other positive word you can think of.
A few years ago, I shared a show in my gallery with a friend, Stefani Tadio. Stefani is the Queen of symmetrical mandalas. She creates intricately hand-stitched beautiful mandalas. Her work and mine flowed amazingly well on my gallery wall. It was a thrilling exhibit for me. During that exhibition, I decided to facilitate a workshop where we used the traditional sand for making mandalas instead of other art materials. I had the incredible opportunity to witness Tibetan Monks creating a ten-foot mandala once. It was breathtaking. I felt completely connected and totally in awe. I previously teased that I was too selfish to create a mandala out of sand, that was before I understood the incredible power. (the workshop was awesome and powerful. Creating out of sand has its own power for sure!
So here is some information about creating a mandala, why, and how. I have incredible respect for the monks who do this with such incredible dedication.
Today- Create a mandala! Use sand, chalk, colored pencil, paint, thread, whatever! You will be glad you did!
Journal this:
Here are some journal prompts that might be helpful! (Journal Prompts)
April 27- Day 38
The thirtieth is coming fast and furious. I have been happy to share these past weeks with you, but will soon put my energy into new projects. That said, I know the pandemic is nowhere near over, so I wanted to leave you with some creative ideas to keep you going! These days most everyone seems to have a cell phone that has a camera. (I do have a friend who has a flip phone as basic as they come, so I won't say with certainty that everyone does, however, you get the implication.) So these prompts are for you. Use your phone, use a dslr, use a lovely old fashioned film camera (I ADORE black and white photography!)
Here are a few prompts to keep you out of trouble!
Journal this:
Journal after each photo is taken. Perhaps record the place, time, and situation. Remember how you felt, if you felt successful, if you enjoyed the process and what you learned!
April 26- Day 37
It seems like snacks are quite important these days. One of my favorites seems to be pretzels. Soft, hard, buffalo- however they arrive, I think they are nifty. HA, guess what? Today is National Pretzel day! So, simple and sweet- here is a link to a pretzel recipe! Make your own pretzels today!
Journal this:
How can I make a difference in my world today? Doing something simple, something sweet, something to inspire my own smile!
April 25- Day 36
Today is National Telephone day! It must be the old fashioned girl in me, but I love the look of this. It sure looks different than the 2020 version of our favorite device. I think one of the major differences is in the way in which we communicate. When this was "the way" it was likely that you had something called a party line. This meant that several households shared the same line. You would wait patiently for your turn to use the phone. Crazy, right? Also, conversations were pretty succinct and did not drag on about the trivial details of life. You made a call, said what needed to be said, and moved on. No one was addicted to this way of communication. No one carried it around all day waiting for it to ring, tweet, or otherwise interrupt the day. (also, it was attached to the wall with a cord, which would have made this difficult)
In this weird COVID world, our methods of communication have definitely changed quite a bit. Never in my life have I vide conferenced so darn much. But it has been good. I have seen my children, friends, and relatives. It has done my heart good. I also find it tiring for some reason. I am not sure why. I think because I am extending in a different way. I also don't usually SEE myself, which is also weird.
Anyway. Today is a simple day where I am asking you to simply reach out to someone. We all have friends and family who are alone. This is the MOST alone time possible. If you live alone, being mandatorily alone is a lot. Reach out to someone. Share your latest news, a joke, or just check-in. It means so much. If your person doesn't answer, leave a message. Even that can be helpful. Share your love! Reach out! I think you will feel better that you did.
Journal this:
If I could give one gift today, no holds barred, what would I give?? Who would I give it to?
April 24- Day 35
It's ARBOR DAY! Guess what today is about?! You guessed it! Trees! Last year the giant maple tree in front of my house had to be taken down. I am still mourning the loss of this incredible tree. It was so large, and such a beautiful part of the canopy of my street, I shall miss it for always. It seems silly to mourn a tree, but I have.
Trees have been a big part of my life, artistically, I seem compelled to create them. In the art of mandala, trees hold a very strong symbolic meaning for family, roots, stability, good fortune, and a plethora of other wonderful things. I have planted trees, cut down trees (for Christmas and firewood), used trees (wood) in artwork, and more. My husband's family had fifty acres at one point in Allegany county, New York. Trees were a huge part of our existence there. I learned a great deal about them during that time. I also learned the power of my mother in law. For many years I teased her, but I was completely in awe of the fact that if she felt a tree should be moved, she would dig it up and move it. She was amazing!
Arbor day is a day to celebrate trees, climb trees, plant trees, and appreciate them! (All the things and stuff!) And celebrate we shall!
I invite you to do just that. Create a tree, plant a tree, heck, climb a tree! Get out there and appreciate them!
Journal this:
What is your fondest memory regarding trees, a forest, an interaction with trees in nature- share!
April 23- Day 34
One of my fondest memories of when my children were little was when we had picnics and tea parties. Randomly (especially in winter or rainy days) I would prepare a picnic and we would pretend that the living room was a secret part of the forest. We would lay out a large blanket, or tablecloth and have a picnic. My children would be excited to celebrate a meal in a different way and it passed the time when the weather outside was frightful. So, today, I invite you to do just that!
It is national Picnic day (no kidding, I promise. ) I think eating in a different way might be just the thing to shake things up a notch! It is silly and sweet and requires no specific foods. It can be fun with your children, keep your partner on your toes, or be the perfect setting for you and a good book! No matter what your situation- I invite you to shake it up a little today
Journal this:
What creative challenge do I ache to jump into? What is keeping me from diving right in? How can I create the opportunity for myself to dive right in?
April 22- Day 33
It's earth day! There are so many ways to celebrate this day. Interestingly, I don't know if you have noticed, but we are in the middle of a pandemic. (forgive me, it is a vain attempt at humor)
But! Walking in the neighborhood, a nearby park, all of these things are great! Walking is a good thing! The nifty thing is it is spring. All sorts of new plants are peeking through the warming earth. One of the things I have found living next to Seneca Park is that there are many plants are things I do not recognize. Is it a plant? A weed? WHAT is it? This has been an excellent reference for me, I hope it helps you too! My suggestion is you take a walk and find something new!
Journal this:
What wonder have you discovered today? Describe it! Share it out loud!
April 21- Day 32
Good day! Thank you for understanding yesterday was not "my day". There seems to be no rhyme or reason to a rough day. I think I am still trying too hard to be normal, clearly, that isn't always working too well.
Anyway! Happy birthday to artist Ludovico Carracci!
While this is somewhat less whimsical than my own work, Ludovico had a grasp for emotion, for fabric, and for color. The examples I share are some incredible work. Ludovico was not listed in my art history books as a prominent artist of the middle sixteenth century. I found him randomly but wanted to share as a lovely example of depth and emotion art. (it is also handy that it is his birthday today!)
What is YOUR style?? How do you show emotion in your work? Would you create clouds with cherubs? Create a piece of art today that reflects your emotions. I think this is a good time to get them out, don't you?
Journal this:
Take a field trip in your imagination. What would you do? Where would you go? Who would you take with you? Enjoy the moment… it's a plan for when the "air" clears.
April 20- Day 31
Hi There, How are you? I have been trying so diligently to be faithful to this project. I have tried to post, share something creative, and be a cheerleader for you.
Today, I have nothing. No prompt, no journal ideas, nothing. Some days I struggle at some point during the day, but I am able to rally and move on. Today doesn't seem like one of those days. So, I am going to give myself a break…
I hope you are having a good day. If you have created something you'd like to share, I'd love to see it. If not- let's just all be gentle with ourselves.
Thanks for understanding.
Susan
April 19- Day 30
Happy National Garlic Day! I love garlic in all sorts of different ways. I like it raw, cooked, baked… yep! All the things! Rumor has it garlic has many health benefits- here is an article for your consideration! Health Benefits
For your creativity – I am leaving you an easy dip recipe that my in-laws created. They have brought it to many a family party! It is great on crackers or pretzels, or even to spread on french bread and bake! I hope you enjoy it!
Garlic Cheese Dip
1/2 lb each of extra-sharp yellow and extra-sharp white cheddar cheese
3 cloves of garlic minced
1 TB fresh parsley chopped
enough mayonnaise to hold it together
Grate cheese, add remaining ingredients, allow to sit overnight in the refrigerator. Serve with crackers
Journal this:
Celebrate your successes this week. What have you overcome or accomplished? What challenges have you met?
April 18- Day 29
Happy Saturday! Yes, it really IS Saturday!
Today is Haiku poetry day! Will you try your hand at it? Haiku is a major form of Japanese verse, written in 17 syllables divided into 3 lines of 5, 7, and 5 syllables, and is often inspired by nature or the seasons. (or a pandemic?!) It uses the tool of comparison or allusions. I remember learning about this in high school. It frustrated me and gave me great joy! The utility of words can be a challenge at times!
Are you struggling? Here is a little help! Have fun!
Journal this:
Finish this sentence: "I can't stand it when other people…" Examine those character flaws. Do you also possess them? Be honest with yourself…
April 17- Day 28
Baby, it's cold outside! Here is a soup recipe you might enjoy!
Broccoli Cheddar Soup
Ingredients
1/2 cup chopped onion
3 Tablespoons butter
1/4 cup all-purpose flour
1/4 teaspoon salt
1/4 teaspoon pepper
cayenne pepper to taste
1-1/2 cups 2% milk
3/4 cup chicken broth
1 cup cooked chopped broccoli
1/2 cup shredded cheddar cheese
Directions
In a small saucepan, saute onion in butter until tender. Stir in the flour, salt and pepper until blended; gradually add milk and broth. Bring to a boil; cook and stir until thickened, about 2 minutes.
Add broccoli. Cook and stir until heated through. Remove from the heat; stir in cheese until melted.
Journal this:
Celebrate one of the strengths you possess, describe it, share how it has served you in recent times.
April 16- Day 27
It is really Thursday? It's weird, the days seem to fly by and stand still all at once. I am not sure what to do with that some times. I have found that making a list and prioritizing that list is very useful. I do seem to have an issue with planning an appropriate amount of things for each day. Typically, my workload (according to the list) is about 3 days long. That doesn't make me feel terribly successful. So, I am trying to be more mindful of reality. I make a more appropriate list and then I am REALLY happy when I cross things off.
Are you a list maker? Or do you naturally know exactly what needs to happen each day? How do you separate personal and professional goals? Do you have a system for remembering birthdays, and other important dates?
Today, make a list. It could be for your day/ the week/ the month/ for a goal list/ big dreams/ little dreams/dinner for the next week- whatever you think might make your life easier. Make them pretty or type them on a word document- you do you! Today is about putting it aside so you can use your brainpower for more important things.
Journal this:
How can I make my life a smidgen easier, so that I am not using my energy in the wrong places?
April 15- Day 26
Today I hope to inspire you to use what you have again today. I love texture in my art. One of the issues is that as a professional artist, using another persons' stamps or stencils feels unprofessional. If it is MY work, it should be ONLY MY work. I tend to use what I have available to me. I also want to have something that is sustainable, at least in part. (For instance, the craft of using a potato to make a stamp was fine when I was a child, but it doesn't work so well now.)
I suspect (Unless you do not drink or serve it) that you have a bowl or drawer, or container somewhere with wine corks in them. It always seems like a waste to throw them out. They must be useful somehow, right? They are in fact! I have used wine corks, along with an exacto knife to create my own textural stamps. They hold up rather well, and work with stamp pads or brushed on acrylics. The best part? They are yours! Here is tutorial if needed. I have used both the ends as well as cut the cork in half to create a larger stamp. I use them on my work- I used to even have a signature stamp (It was a symbol, not my name) made out of a cork.
The other way to use corks as stamps is to glue (usually with something really strong- an epoxy or such) something on top of the cork. This could be a found object or something you incise a texture or symbol onto.
I hope you find this useful!
Journal this:
Thinking happy thoughts: Name 30 things that make you smile. (I hope you smile while doing this!)
April 14- Day 25
Happy Tuesday- How are you doing? Today I hope to inspire you to reach out and visit someone. Isolation is part of the cure and also part of the burden. Even those who are introverts benefit from reaching out to another human. Visit a friend (virtually) and perhaps make something with them. Use Zoom, Google products, or your phone for a video chat!
Going a bit deeper, Perhaps you gather some art supplies and make art together, knit together, draw together! Whatever works for you. Art dates can be particularly wonderful in this time of separation.
Journal this:
What three things would you do if you had no fears? What holds you back?
April 13- Day 24
Good blustery day!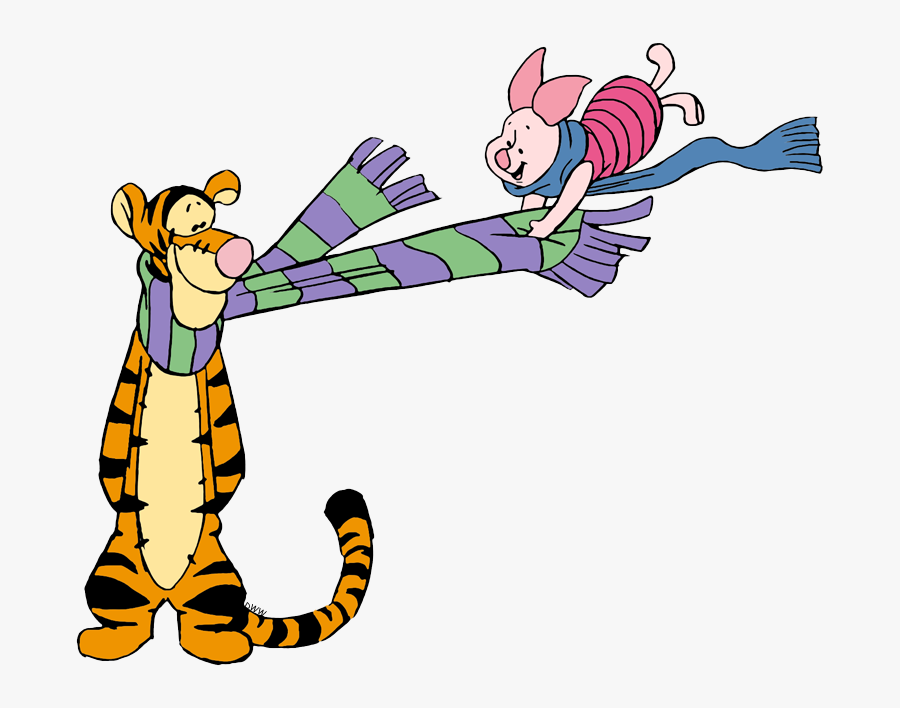 The winds here began in the middle of the night- I hope wherever you are, you are safe. The weather seems to be adding a bit to the current stresses of life. I hope that this is just one more reason to stay home and safe. I hope it passes soonest.
Now on to our activities!
I am working on skills these days. It seems like I might have some time to do so. I am not great at drawing the human figure. There was a time when I felt more confident. So! Practice makes perfect, right?
So the first thing I have learned is that tutorials online are annoying! They are covered in pop-ups and ads. I did find one that isn't awful, so give it a shot. This is about gesture drawing, sort of like blind contour, it is a way to sharpen your skills without getting too stressed out about the big picture. You start with one line and then fill in the details. What I found was that after a few it was actually kind of fun! I felt my skill level return a bit, so that was another plus! You can use figures out of magazines, online, whatever! No live models needed! Here is a tutorial for you!
Journal this:
I made reference to the windy day where I am, what would you like the wind to carry to you, away from you? What winds of change would you desire?
Have a beautiful day- be gentle with yourself. –
Love,
Susan
April 12- Day 23
Today, for Christians, is a day of renewal. It is a day for hope and family. For most of us, I am betting it is not the traditional Easter. Some of my Jewish friends have suggested that Passover is wholly different as well.
I have no magic words for you. No big ideas. Today is a day for you. For reflection, for gratitude. Today, I hope you find every reason to celebrate whatever this season means for you. I hope you take time to love in a different way, to celebrate, and to laugh.
Journal this:
Take some time to listen, really listen to the world around you. Take a walk, meditate, hear the noise, hear the silence…
Write down your thoughts.
Have a beautiful day~
Susan
April 11- Day 22
Today is my Dad's birthday. Even though he is no longer with us, I still want to celebrate him. I want to celebrate who he was to me (and others), the many gifts he has given me, the lessons he has taught me, and the incredible human that he was.
Bob Carmen wasn't always obviously sweet and sentimental. He could be around my mother or perhaps the grandchildren. But mostly, until he was older, he showed his love. Actions not words. He worked two jobs for most of my childhood. He always provided, fixed, and created what was needed. He even built the garage for our home himself. He put my mother and his children first. But he adored her, he adored us, he was an incredible provider, supporter, and cheerleader.
I am grateful that I heard the words, "I love you", countless times from him. He recognized the need to hear it even though that was not how he was raised. He never once heard his parents tell him that they loved him. This revelation broke my heart. (and reminded me to tell those I love, that I do… often) I am grateful that he raised me differently. But more than hearing it, he showed it. I was instilled with love and faith, the idea of family first, the laughter, the empowerment.
But I digress.
My father was first-generation Italian. His parents emigrated from Italy after they were married. Their marriage was arranged. They came to the states to create a better life for themselves and their future children. But that was not an easy process for sure. There were tight times, times that feeding four children was a huge challenge. One of the recipes my father used to make us, he learned from his mother. It became a family favorite, a treat even. (My nephew asks me to make it every time I visit him in Virginia.)
In honor of my father, I want to share it with you. It reminds me of him, his love, our heritage and a symbol of family. It may sound silly, but it is wonderful. It is good when times are tight or just need something different to make! Please, make sure you serve it with a crusty loaf of bread.
My family calls this "Eggs & Junk" – I think the technical term is "Eggs & Jumbought"
(I don't speak Italian, so please forgive me if I have butchered the spelling)
1 28oz can of tomato sauce (non-seasoned) + 2 cans of water

a clove or two of garlic- minced

two large sweet peppers (yellow/red/orange make this really beautiful) sliced

a large (or two) onion sliced fairly thin

olive oil

eggs
Saute the vegetables in a bit of olive oil in the bottom of a large saucepan. Do not brown them, just soften the vegetables. Add the garlic.
Add the sauce and water, allow this to cook for an hour or so. The sauce should be thin, but not watery. Be careful not to scorch the sauce. Once the sauce is hot- it should bubble softly, crack eggs individually into a bowl and drop one by one one by one into the sauce. This is a smaller batch, you could easily get away with 8-10 eggs. Try hard to drop the eggs in their own space.
Allow this to boil until the eggs are hard-boiled. Ladle an egg or two into bowls with fresh crushed black pepper and serve with crusty bread. Use the bread (and a spoon) to soak up the sauce!
I hope you enjoy this! (I promise it is wonderful!)
Journal this:
I would LOVE to have a conversation with my dad now. I feel like I have grown quite a bit. I'd love to introduce him to my "other" children (significant others of my dear children), I'd love to talk to him about my art, I'd love to celebrate him.
Do you have someone in your life that you'd like to share something with and you are no longer able to? Today, in your journal, write a letter, a poem, whatever makes you happy. Celebrate your person.
sending you so much love,
Susan
April 10- Day 21
It seems now we are required to wear masks if we leave our homes. There is no sugarcoating this, it feels like it gets more serious daily. So I will keep this short and sweet, today. DO wear a mask if you must go out. Don't have one?
I have two sources that will help you create one. (You thought you'd get out of making today, didn't you?!)
One is the one my family used to create masks – Here is the link
Also, my friend Kelly Cheatle created this to help! Here is her link
You have the power to protect yourself. Please do so. I know it is difficult to not honor family traditions, get together with those you love this weekend. But we are doing the best that we can. It sure makes us appreciate those family gatherings…
Journal this:
What can you remember about your favorite family spring gathering, Passover, Easter… whatever the case may be. Describe the traditions, the food, the family. Share your thoughts. Let this wrap you like a warm blanket.
April 9- Day 20
Hi there. I find myself weaving in and out of acceptance today. Our current climate seems to get darker and darker. So many have been profoundly changed by this pandemic. It is difficult not to become frozen.
Yet, when the sun comes out, or that full moon shows so much power, I am overwhelmed with gratitude. I felt pure joy when I walked to the end of our street tonight to be able to see the full moon. (Thanks to my sister who suggested it!)
I think sometimes we get into our own heads when we are in a stressful situation and it is difficult to reach outside of that. We have high expectations of living "normally" in a world that is anything but normal. These expectations create a new urgency that is not necessary.
Processing our thoughts and emotions is key to our survival and even our success. I have always been good in a crisis. Someone needs emergency help, I am there, I handle it, I fall apart later, usually. Maybe it is part of being a mom, I think it is part of just being a human. The problem right now is this is not a few hours of stress, this is a few … well, who even knows how long. It is not an emergency that is over, and there is no telling when it will be over.
THAT IS BAD.
I do not handle limbo well. I am a doer, not a patient anything.
So perhaps, like me, you need to step back and process some of this. Perhaps, like me, this is taking a toll on you, sucking your energy, and probably your good mood, too. Perhaps we all need to take a moment and process all the "stuff". The "fall apart" stuff. The "take care of our own needs" stuff.
I am not in any way suggesting you stay in your pajamas for the next week. I am suggesting that you take some time to think about how you feel, how you can elevate how you feel, and make this a more peaceful time in your life.
So today… Draw a circle (nope not for a mandala, that will come in a few days) dump everything you feel, emotions, fears, random thoughts into that circle. This can be with words, with symbols, however works best for you. Put them all right there.
Then take a deep breath.
Sit with that for a while. Your feelings are completely valid, whatever they may be. It is okay to be. JUST to be. In recognizing what is perking inside of us, I believe we will be more successful at inner and outer peace. Name them. See them. Feel them. Accept them, and then make a plan for your peace.
Once we recognize what is troubling us, then we can process that. Buried fears and frustrations eventually burst. There will be no bursting!
Take time for you.
Journal this:
Now that you have identified your concerns, now journal some positive and proactive ways that you will handle your stress in a different way. Use this as a reference when the day gets cloudy. You have the power to create peace. It is your choice, it is within your power.
sending you so much love.
Susan
April 8- Day 19
Hi there, how is it going? Yes, I really want to know- feel free to email/call/message me. My hope is that you are handling life pretty well. Somehow you have made some sort of peace with all of this, and hopefully, you have found some positives to it.
Positives?! Yes, I too have been frustrated at times with this whole weird process. The pandemic has made me more stressed than ever before, but also, I have grown. I have found many blessings. Oh, yes, I worry about my children, their physical and financial health. But I also am learning to not be the helicopter mom. They are adults, and well, I am certain they will get through this.
I have slowed down a little. I KNOW, I need to make art daily. It is helping. I have indulged in painting most of the day now. Coupled with a few walks, and making dinner, this seems to be a good balance for me.
I could go on, but I think you get the picture. Speaking of the picture… you guessed it, I want you to create one! Perhaps take some time to create something that symbolizes life today, as we know it. This IS history, in the making. Maybe recording it will help you see something positive. I hope so!
Here is mine: it is called "Broken Playground"- on one of my walks today, I sat looking at the playground in Seneca Park that is wrapped in yellow caution tape. No children are permitted to play there. It's heartbreaking on a sixty-degree day to not be able to take your children to the park to play a big.
Journal this:
Name five wonderful things that you have witnessed in the past three weeks. Name five fears/discouragements. What can you take away from balancing the two?
April 7- Day 18
Happy Tuesday (yep, it's Tuesday.) Sometimes it is difficult to remember what day it is. The days and even weeks seem to be running into each other. I think it is good to orient ourselves now and again. so, happy Tuesday, troops!
Today I'd like to invite you to explore pointillism. Pointillism is a series of dots that ultimately create an image with depth and vitality. Two of my favorite artists who employ this method are Paul Signac, Georges Seurat, and Vincent VanGogh. I remember trying this method the first time, thinking I'd go out of my mind with all the tiny little dots, eventually, I found it to be quite the opposite. It was very relaxing and I loved the way the small dots created a whole
As far as technique instruction, I found this from Creative in Chicago about Pointillism.
I have used paint/ sharpies/ colored pencils/ even paint on the end of a pencil with some of my younger artists. It is fun to create using this technique- I hope you play a little.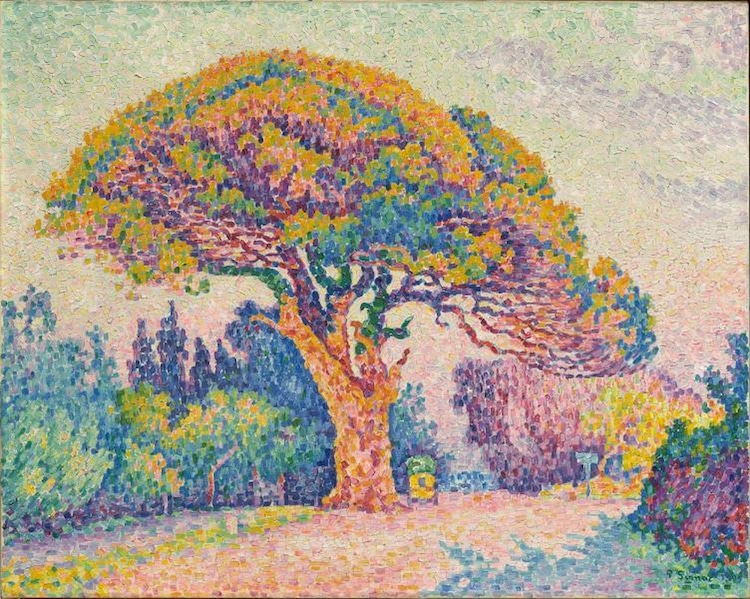 by Paul Signac – From an article on My Modern Met – Pointillism
Journal this:
What is your favorite color/ color combination and why? Do you use this in your art? When you cook? How you choose items for your home? Your Wardrobe? How does (do) this (these) color(s) make you feel?
Share!
Stay safe, and healthy.
Sending you big giant love!
Susan
April 6- Day 17
Good day, all! I hope this format is working for you! Please feel free to shoot me an email if I can be of any help. (click here!)
Today is a journal day. Sometimes words escape me so I will doodle in my journal. Markers, colored pencils, even gel pens can be a lovely addition. Typically I doodle around the edges of the pages, to allow for words to have a home in the middle of the page. But sometimes, I just go for it. Obviously, you do you!
Journals come in all kinds of shapes and sizes. My current journal is one that I received as a gift. It is beautiful, handmade, and a special treasure to me. If you are ready for such a beauty- you can find them here: Just Terrific
My friend Rachael Gootnick owns and creates – Just Terrific! (journals and journal art wearables) I am quite certain you would love her journals! I sure do!
Journal this:
Once you are done creating fun pages- journal this. In the last few weeks, life has changed considerably. Personally, I have found that there are things about my "usual" daily life that I believe I have taken for granted. I am actually grateful for this awareness, it seems I have even more to be grateful for.
Once life returns to whatever normal will be – answer this "I couldn't imagine living without…"
April 5- Day 16
I am really blessed to have a real live chef in my family. He probably didn't have much of a choice in many ways. I would prop him up on the counter to rip lettuce leaves for dinner, He helped me in the kitchen most of his childhood. (as did his siblings) Having my children know how to cook is an empowerment I felt strongly about. I am happy to say that each of my children is accomplished in the kitchen, one just took it to the extreme.


Making cookies together has always been a family tradition. As I write this, it brings back many happy memories, many smiles.
Today, this is a recipe I'd love to share with you! So if you are so inclined, today, BAKE!


Luscious Lemon Cookies
Ingredients

COOKIES
1 1/4 cups all-purpose flour

1/4 cup + 2 tablespoons cornstarch

zest & juice of one lemon

1 pinch salt

3/4 cup +2 tablespoons butter (softened)*

1/2 cup powdered sugar
*I use salted butter if you use unsalted then increase the salt to 1/4 teaspoon.

LEMON GLAZE
3 tablespoons fresh lemon juice (strained)

1 1/2 cups powdered sugar

1 zest lemon
Instructions

LEMON COOKIES
In a medium bowl whisk together the flour, cornstarch, zest and salt.

In a large bowl, beat on medium speed the butter and sugar until fluffy, 3-5 minutes. Then add half the flour and the lemon juice beat to combine. Then add the remaining flour and with a wooden spoon or spatula combine to form a dough (the dough will be a little sticky, if the dough is too sticky then add 1-2 tablespoons of flour).

Transfer the dough to a large piece of parchment paper and roll the dough into a log approximately 1 1/2 inches wide. Wrap the dough in the parchment paper and refrigerate for one hour.

Remove the dough from the fridge and cut into 1/2-inch slices. Place the slices on a large cookie sheet lined with parchment paper and refrigerate for 20 minutes.

Pre-heat oven to 320F

Bake the cookies for 5 minutes, then raise the oven temperature to 350F and continue to bake for 9-10 minutes. They should be light gold in color. Remove from the oven and let the cookies sit on the cookie sheet for about 5 minutes, then move to a wire rack to cool completely. The cookies can be either dusted with powdered sugar or spread with a lemon glaze.

LEMON GLAZE
In a small bowl whisk together the lemon juice, powdered sugar, and zest until smooth.

Lightly glaze each cookie
Journal this:
It is all about gratitude… what are the sweet things/people in my life
that inspire me? Help me through the storm?